WELCOME TO POWERDECAL™ FUNDRAISING

Are you tired of the same old fundraisers that have very low profit? You need to try our Powerdecal Fundraiser, which was featured on ABC's hit show, Shark Tank.  The Powerdecal Fundraising Program is a unique, HIGH PROFIT program that will earn your group thousands of dollars with very few sales!

POWERDECAL™ is an innovative LED backlit logo for your vehicle. This decal "Lights Up & Glows at Night!"... even through tinted windows! Device turns on and off automatically via sensor technology.  Once installed you never need to touch it! Just peel and stick. No tools. EASY INSTALLATION!

Everybody has a favorite team. Now your supporters can purchase a Powerdecal™ with your custom logo or choose from hundreds of teams from College, NFL, MLB, NBA, NHL and now even NASCAR!

Our officially licensed products will help groups from all over the U.S. raise hundreds of thousands of dollars and now you can take advantage of this BRAND NEW opportunity too!

We currently offer 3 fundraising options with our Power Decal Programs!

Option 1: Licensed Power Decals

Option 2: Custom Power Decals along with Licensed Power Decals

Option 3: Upfront Purchase of Custom and/or Licensed Power Decals

If you have any questions or would like to sign your group up please give us a call toll-free.  We look forward to helping you.

Sincerely,

Brian Stinnett

Bounce Back Fundraising

1-502-744-8148


"The Powerdecal™ Fundraising Program Is For Groups

That Need To Raise Big Time Money With Their Next Fundraiser...

Only 200 Earns You $2,000... and 500 Earns You $5,000.... 1,000 Earns You $10,000!"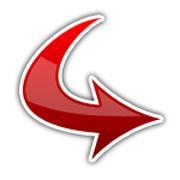 © 2011-2014 Bounce Back Fundraising. All rights reserved.
Privacy Policy